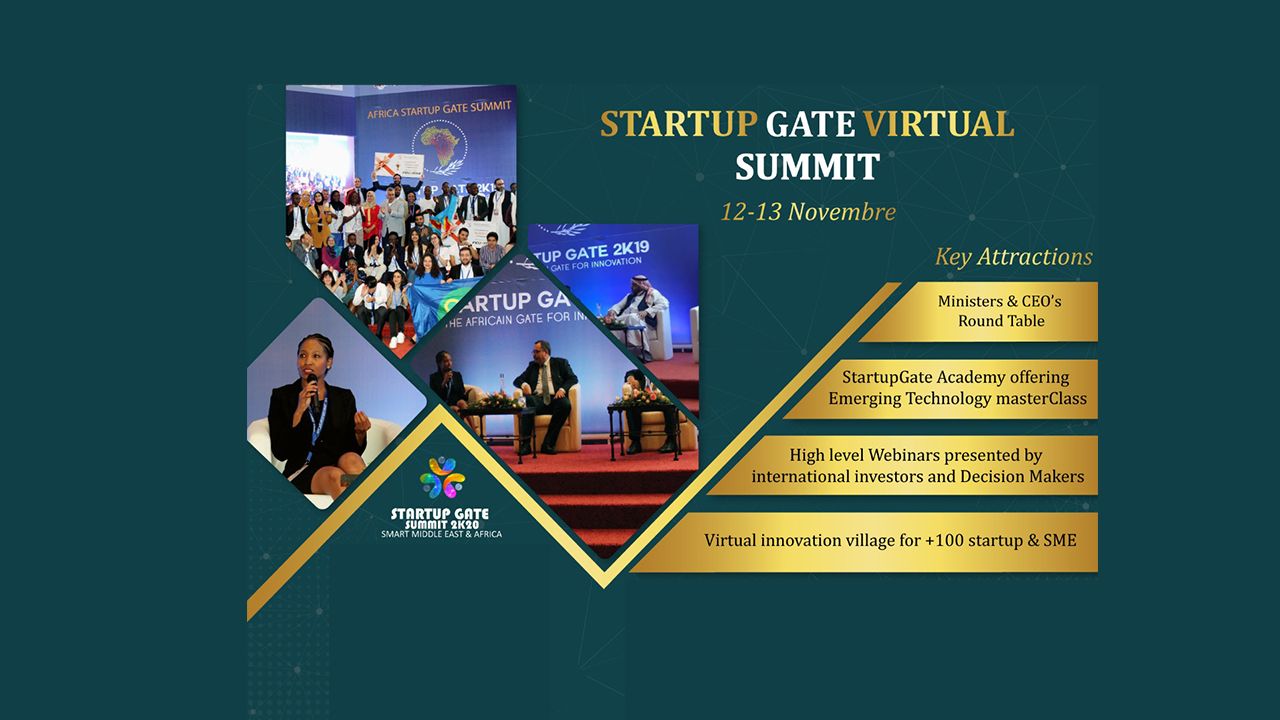 Evey
STARTUP GATE SUMMIT 2020
STARTUP GATE SUMMIT 2020: FIRST INTERNATIONAL VIRTUAL SUMMIT IN TUNISIA Whether looking for investors, customers, media exposure or mentoring, Startup Summit offers young entrepreneurs and SMEs a unique opportunity to connect and reach a global audience, and to engage with the tech community. The event is made to boost entrepreneurship & Innovation, so the most brilliant ideas and projects at early stage may acquire the tools and resources to launch and accelerate a real business.
**Pour toute aide ou support technique : ** **Avant l'événement :
N° whatsApp : +216 26.923.064 / 99.672.762
Email: help.evey@gmail.com
Sponsors & Partners
No sponsors for this event
Startup gate summit offers young innovators from Africa and Middle East an ecosystem from which to launch and accelerate their startup ideas.